We sat down with Ryan Sandes to catch up on his exceptional running career and plans for the future.
From first emerging onto the international Ultra-Trail running scene by winning the first multistage race he ever entered to becoming the first to win all four of the races in the 4 Deserts Series, 39-year-old Ryan Sandes is a true international trail running legend. He has been a professional trail runner for more than a decade, setting Fastest Known Times for races like the Great Himalaya Trail and winning iconic races like Western States Endurance Run.
Following his most recent victory, winning Ultra Trail Drakensberg in April this year, we sat down with Ryan to catch up on his exceptional running career and plans for the future.
1. You burst onto the ULTRA-trail running scene back in 2008, winning your first multi stage race you ever entered. What did your life look like before that?
At school growing up, I played a lot of rugby. I went to SACS in Cape Town, a traditional school, so the more traditional sports like rugby and cricket were my main focus, not really running. And then in my later years at school I stopped growing and realised that rugby wasn't really for me anymore. I did a lot of surfing, and then at university enjoyed quite a social life. It was only the last year at university that I decided to run the Knysna Half Marathon with some university mates. I left entering really late, so the half marathon entries were full. I thought, "Half marathon? Full marathon? What the heck". I entered the full marathon and it went really, really well. At university, I studied quantity surveying and worked for Fair Cape Property Developers for just under two years before deciding to run full-time.
2. What made you decide to run the Gobi March as your very first multistage trail run?
To be honest, when I entered I didn't really know where the Gobi Desert was. I was reading Ultra Marathon Man by Dean Karnazes - he's a really well-known American Ultra Runner. I think it was one Sunday, I Googled extreme races and up popped the 4 Deserts Series and I saw Dean was running, and I thought this looks really cool. I suppose in some ways, I just started working a full-time job and I think subconsciously I was feeling claustrophobic and I just wanted an excuse to travel and do something pretty unknown and feel a bit more free and spontaneous again. So I entered that and I guess that's how I found the website. Four Deserts at that stage was rated as the second most extreme endurance event by Time Magazine (after Tour de France).
3. In the early days, did you always plan to be a professional trail runner or was it a natural progression?
In a way I think I stumbled on it. After running the Knysna Marathon, I came back to Cape Town and thought this running thing was quite cool. I joined a local running club - the Hout Bay Harriers - and a lot of the guys there were quite keen trail runners. So I really quickly started spending more time in the mountains. I've always been an outdoor person. As a kid, I would always be out on the rugby or cricket field or out surfing. So yeah, I think it was a natural progression. There was never any clear decision, like cool, I want to become a professional trail runner. I think everything just kind of happened. I think it was after the Gobi March that I thought this is actually quite cool, let me keep going.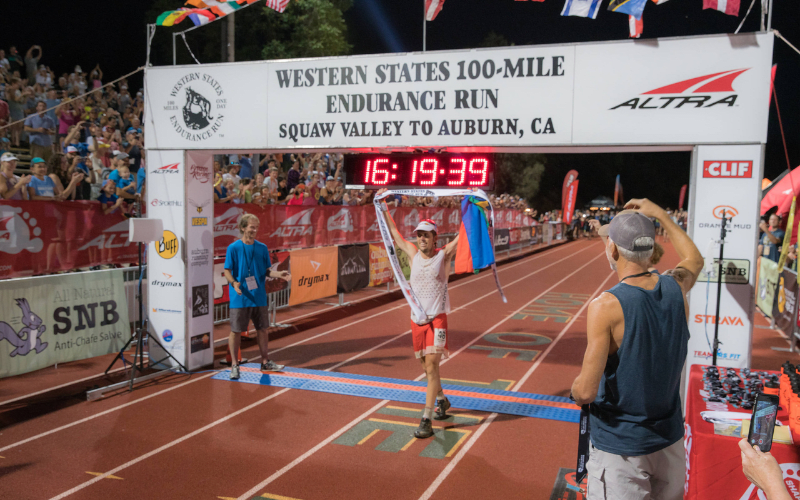 4. At what point did you make the switch from working a full-time job to doing trail running as a career?
I think it was in 2009 I went fully pro and quit my job as a quantity surveyor. I always knew the first year would be quite tough. I had a bit saved up from working and knew I could get by for 6-9 months and then I had to make sure I could get a bit more. So yeah, the first year or two was quite tough in that respect. I did have some amazing sponsors on board, but the races I was doing at that stage - like the 4 Deserts Series - were quite expensive to get into. I think it was two and a half thousand dollars up to three thousand dollars. Then getting there and traveling etc… But yeah, luckily I had some amazing partners, most of which I'm still with today which is pretty cool.
5. At age 39, what does a typical week look like compared to 10 years ago?
It varies a lot. From a training point of view I do less running now as opposed to 8-10 years ago. I'm training smarter. The sad thing with a lot of Ultra Runners on the international scene is that they get burnout. They will be really good for 2-3 years and then you don't hear of them. A lot of the guys I was racing 5 years ago are no longer around. For me, it's always been about longevity and the bigger picture and trying to stay healthy. So a little bit less training. Now I do a lot of strength and conditioning work, mobility, seeing chiros and getting massages. There's a lot that happens behind the scenes. I always joke to people and say I had more time to train when I was a quantity surveyor, and now being a professional sportsman I definitely noticed a change since I started with stuff like social media. It can be quite busy. Pre-COVID I was doing a lot of travelling either to events or stuff for sponsors. Like with Salomon, my shoe and apparel sponsor, I do a lot of gear development and design with them. It's awesome, but it keeps me quite busy. I also do a few corporate talks and events.
6. Do you feel like your performance has changed over the past few years at all?
I think it's about finding that balance. Where I am now in my career I do quite a few projects like Fastest Known Time attempts, so it's not just racing. I do less racing these days to spread it out a bit more. Racing professionally for fourteen years, there's probably only one or two international races that appeal to me. It's now about focusing on those and being more specific. I know when it's three months out before one of those events, I need to really focus on training and put some of the other stuff on the back-burner. I wouldn't say I train any harder, it's just about being smarter. From a pure running point of view, after fourteen years you start to plateau in areas, so it's about finding other ways to improve.
7. With the recent Ultra Trail Drakensberg, you won your first 100 miler on South African soil. How did that race compare to others you've run in South Africa? What was unique about it?
Yeah it was my first hundred miler, and it's cool to see the sport grow in South Africa - since there aren't a lot of them around. I've been competing on the Ultra Trail World Tour, and the main hundred milers are overseas so I've always focused on that. Due to COVID, and not being able to travel as much, I was very keen to run Ultra Trail Drakensberg. I think it's a really unique race, and it was awesome to have a lead horseman as a "lead vehicle". I've done a lot of projects and a lot of training and running in the Drakensberg so I always really love it out there. I think the event will really take off. It's going to become a real running festival and I think it's great that they've got such variety being a 100 miler, a 100kms, a 60kms, a 30kms. There's a race there for everyone. It's an awesome experience.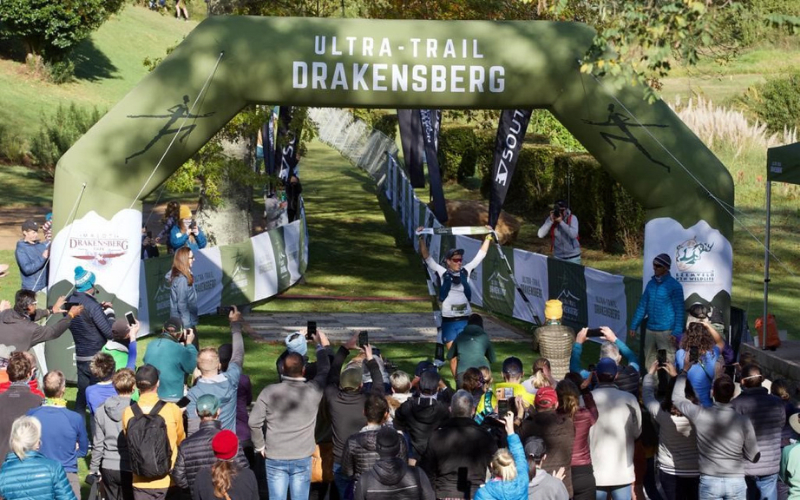 8. What is the first thing you do after a long race like the UTD?
Get off my feet! Sit down and lie down. I'll be relatively hungry, but it's generally only a couple of hours afterwards that you get hungry. It's just been like however many hours - whether it's been fifteen or twenty hours - of eating and getting stuff down, so I think generally your system has had enough. But to get some proper, real food in is always nice. Generally, when you finish your body is quite wired. You're tired, but you can't really sleep. The night after a hundred miler I never sleep that well. Your legs are restless and everything is a bit off. The main thing is to get off your feet, and [feel] the relief that you don't have to still be running.
9. What does your training look like after a race like that?
The day after will be active recovery. No running, probably just walking around, a bit of hiking - especially if it's anything over 50kms. The next day would be taking the day off, feet up and trying to get some good food in, chill out and start that recovery process. Depending on the race, if it's like a 50kms - maybe a couple of days after I'd start training again. If it's a hundred-miler, maybe 2 weeks, 3 weeks into full-on training. It also depends on how hard you pushed in the race. After the Ultra Drakensberg now, I felt relatively good the week afterwards, but there are some races where you're really racing it out all the way until the finish line. Then it can take a lot longer to recover. Like Western States, or Leadville in the US, or Ultra Trail Mont-Blanc or something like that. Generally, you can be pretty shattered after that for up to 2 months. I think the Great Himalaya Trail I did with my friend Ryno Griesel, a friend of mine, where we ran across the Himalayas...that was 24 days. That took a good 6 months to recover from.
10. You've run some pretty incredible and grueling races in your career, like the Great Himalaya Trail of 24 days you just mentioned. What does your mind go through during a race like this?
I always say you need to break stuff down into bite-sized chunks. So with a hundred-miler, it's one marathon at a time, and if things are going really bad - just one kilometer at a time. I think with the Great Himalaya Trail, Ryno and I were aiming to set a Fastest Known Time there. I guess it was just one day at a time, and splitting each day up. It can be quite overwhelming at times when you're going through a low moment. It's not like you're going to be finished tomorrow, you know you still have another thousand kays to go, so it's going to be another two weeks. I think at times, it is definitely mentally really, really tough. But again, it's just trying to stay as present as possible and just focus on your surroundings and realise that it will eventually end. The big thing is to keep that positive mindset. I find, if you start to lose it mentally then physically everything just falls apart. If you can keep a good mental focus and positivity, then you can go through the highs and lows physically. Sometimes your legs aren't feeling good and you struggle, and then you come out of it. Later on in a race, the lower the lows and the higher the highs.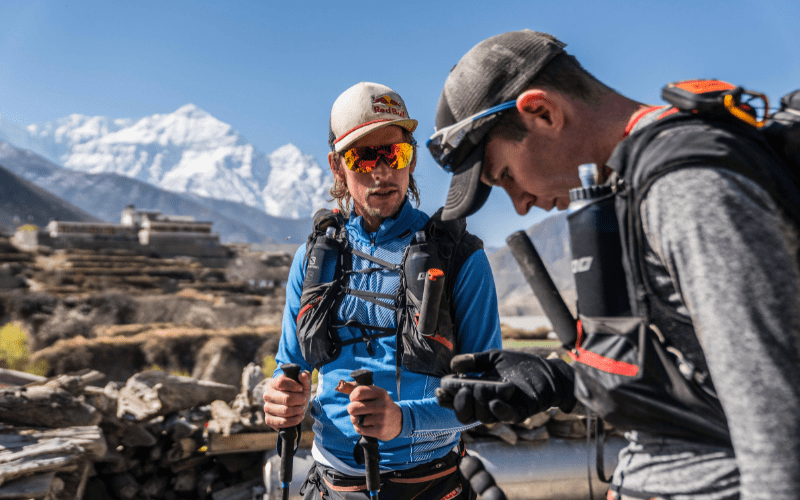 11. By the looks of your extensive list of accomplishments, I'm sure you've smashed your running bucket list out the park. Are there any races you'd still like to run? Or any particular race you've still got your sights on winning?
The big monkey on my back is definitely Ultra Trail Mont Blanc. That's the one race I've never finished. I've entered it three times and things have always gone wrong. I had Glandular Fever one year and stomach issues, and was injured, so that's the one race I'm really focusing on now. I think if I could tick that box, I'd be really content and happy from a racing point of view. That's a big one for me. After that, there will always be events that pop up. But over the past three, four years it's become the main event on the trail running circuit.
12. I see you've collaborated with Cape Town Marathon and Faces of Africa to host the Cape Town Trail Marathon this year in October. How did that happen?
I've partnered with Faces, an events company, before. They do a number of events like the Otter Trail. I've also partnered with Faces around 13 Peaks, a concept I have around Cape Town. I guess we got chatting, and I've always been keen to showcase Cape Town and Table Mountain. I feel like the Cape Town Marathon is so iconic and growing on the international stage. I thought it would be really cool to get something similar for trail runners. So that's where I got chatting to Faces who own Cape Town Marathon and then spoke to Cape Town Marathon and they were keen to collaborate and do a trail marathon. I'm super excited about it. Hopefully, in the next five years it can become one of the iconic marathons on the trail marathon scene. I think there's lots of potential and having Cape Town and Table Mountain as a backdrop is pretty incredible. I've been lucky enough to run all around the world on every continent - and maybe I'm a little bit biased because Cape Town is home - but it's definitely spectacular and I haven't seen anything like it all around the world.
13. Besides the Cape Town Trail Marathon, are there any other big races coming up for you this year?
Hopefully, if I can get to Europe, I want to do Ultra Trail Mont Blanc coming up in August. That's my main goal race for the year and fingers crossed I can get there. Things are starting to look a little better in Europe so hopefully all goes according to plan and I can race that in August. I'm also actually working on another project in Lesotho with Ryno Griesel. For me, it's adventure that's always intrigued me about the sport of trail running. It's about having that balance of doing some races and then also having epic adventure as well. That's also the reason why I've been in the sport for so long. So working on projects like the one in Lesotho is what keeps me fired up and passionate (Ryan will release more details soon, so keep an eye on his social media).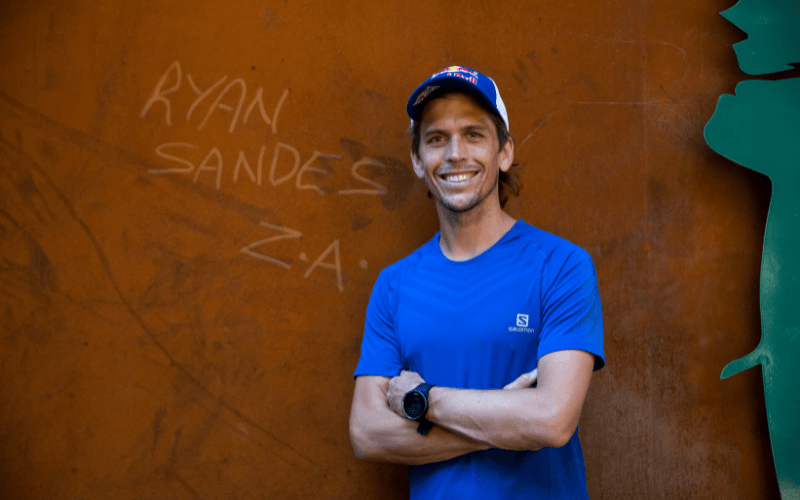 14. You're a husband to Vanessa and a father to young Max. How do you juggle family life and being a professional athlete?
It's always a juggling act and it is hard. From a positive point of view, lockdown allowed me to spend a lot more time with my family. Max is four and half now. I got to spend lots of time with him. At times it is a challenge. I'm also lucky that before we had Max my wife, Vanessa, travelled a lot with me. So she's been able to experience a lot of the travel and the highs and lows of being a professional athlete. And even Max has travelled quite a lot too. As I've gotten a bit older, I'm doing less racing and less travel, so it's all good. The other positive thing is that my hours are flexible. It's not like I have to be in an office from nine until five. From that point of view, I can go fetch Max from school and spend an hour with him. It's not like I'm stuck in an office until six o' clock every evening - which a lot of parents are.
15. ANy GOALS FOR THE NEXT FEW YEARS?
I guess you can't race forever, but I'd still like to be involved with the sport for as long as possible. Doing stuff like collaborating with the Cape Town Marathon, starting a concept called 13 Peaks in Cape Town, and working on a couple of other things - all involved in the sporting world. I think it's important to keep following my passion. I probably won't be racing in ten years time, or at least at the top level. I think it's important to mix things up a bit but still ideally involved in the sport of trail running and adventure world.
16. Besides running, and your commitments to your family, do you have time for any other passions?
I enjoy surfing and being out in the ocean, so I wouldn't mind doing more of that, but it can be quite hard fitting it all in. I guess being outdoors and being on the beach. I do a little bit of mountain biking. Just generally being outdoors. Like going for a hike with Max, camping etc.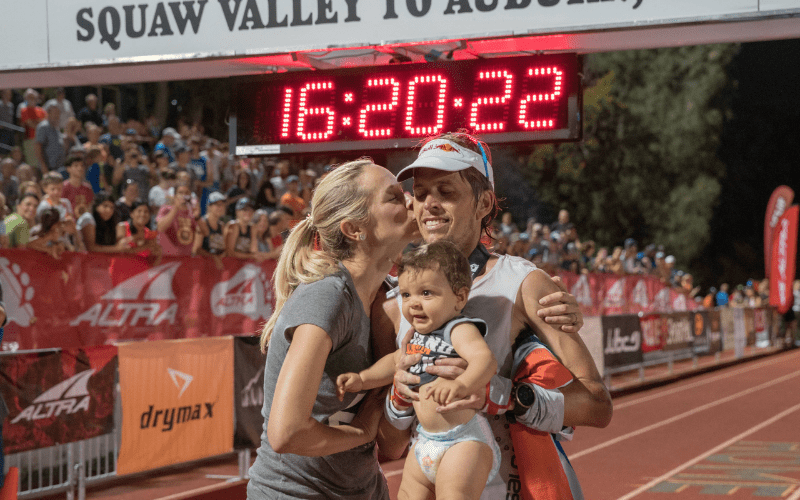 17. How many hours do you spend training per week?
It varies depending on what I'm training for. It can be anywhere from 12 hours to 28 hours if it's a peak week before a hundred miler or before a big project.
18. What do you think are the most crucial attributes of a person in order to become a professional trail athlete?
I think being fairly relaxed and chilled is important. Running an ultra marathon or anything in the endurance world, there's a lot that can go wrong and there's a lot that's out of your control. I always say, the person who manages their low moments the best is the person who often does the best. I guess planning is also quite important. You can't plan everything down to a tee, but just having a rough idea and understanding is really important.
19. What advice would you give young aspiring trail runners?
Train race specific. It doesn't have to be a day-to-day training plan, but have a plan of action so you know where you're headed to, and within that plan have some micro goals to keep your motivation up. Also, have fun, be present and enjoy the training. You shouldn't always be stressing, looking at your watch and worrying that you're not running fast enough or going too slowly. Sometimes it's nice to switch off and enjoy yourself.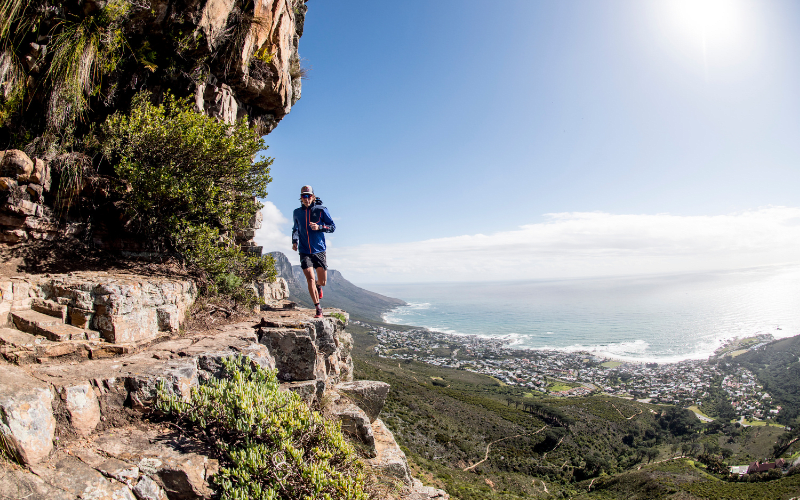 20. What is your favourite race to date and why?
I'd say Western States hundred miler is definitely pretty epic. It's the original hundred miler. There's so much history and there's a really cool community around it. I've spent a lot of time out there. It was always that one hundred miler I always wanted to win. It's quite hard to understand unless you go out there and experience it.


"However much we might think we know and understand, there are some phenomena which now, and perhaps forever, we will never fully comprehend. We call such happenings 'enigmas'. Or even miracles. Ryan Sandes is one such." Are the words of Professor Tim Noakes describing Ryan Sandes in the foreword of his book, Trail Blazer.
Follow Ryan's Ultra-Trail Running journey: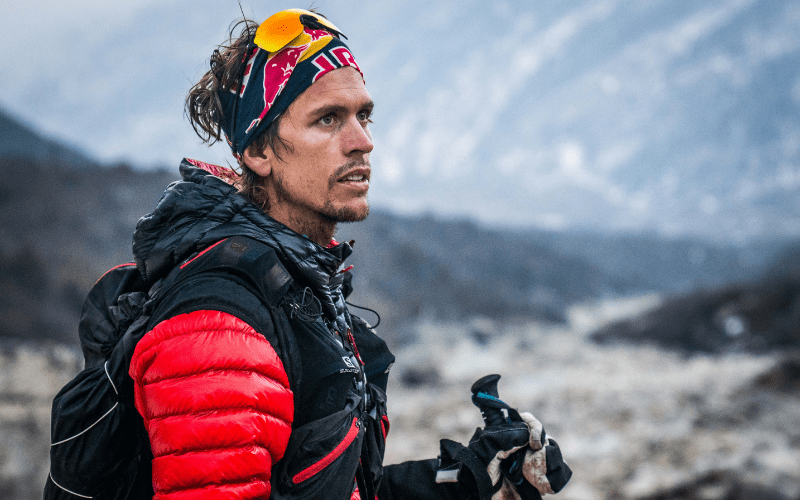 Blog: https://ryansandes.com/
Book: https://ryansandes.com/trail-blazer-my-life-as-an-ultra-distance-runner/
Facebook: https://www.facebook.com/Ryan.Nicholas.Sandes
Instagram: https://www.instagram.com/ryansandes/