Knee pain experienced while running can be extremely uncomfortable and inconvenient if you're a seasoned runner. Podiatrist, Jacqueline Sutera, says that repetitive stress on your knee joints from running, jumping, or excess body weight can all make knee pain worse.
Replacing worn out running shoes every 6 months and using orthotics for added shock absorption are great ways to reduce pain while running. However, making the correct shoe choice may be the best way to reduce strain on your knees.
When searching for the best running shoes for bad knees, it's best to focus on two main elements. Firstly, foot strike - which relates to how your foot hits the ground; and secondly, the shoe needs to be highly cushioned - which is crucial for reducing shock to your knees.
Here are a few reasons to ensure you choose the correct shoe for your knee problems:
The correct shoe will provide superior arch support
The correct shoe will prevent any further injury
The correct shoe will reduce pressure on your midsole
The correct shoe can help you improve your overall running performance
The Best Running Shoes for Flat Feet
If you have flat feet, you are likely an overpronator. This means that the kneecap moves offline to outside and doesn't track correctly on the femur. Since the knee should only ever move in one direction (forward), overpronation puts unnecessary stress on the knee by causing it to flex and extend while pointing forward. People that suffer from overpronation are most often born with flat feet. However, pregnancy and excess weight can also lead to the condition over time.
The best way to diagnose overpronation is to visit your nearest shoe specialist for gait analysis. However, there are a few ways to self-evaluate. If there appears very little space between your foot and the floor, you have flat feet and are an overpronator. Another method, is to have a look at your old running shoes. If they appear to have excessive wear on the inner part of the sole, you are also likely an overpronator.

Asics Gel Kayano 26
The Asics Gel Kayano 26 employs a guidance system for exceptional stability by means of an exoskeletal heel counter. This feature provides improved support and keeps your foot roll efficient and stable. The best feature of this shoe specifically for overpronators, is its rearfoot and forefoot gel technology. It provides additional support and provides unprecedented shock absorption around the heel. This allows smooth movement as the foot transitions through the gait cycle.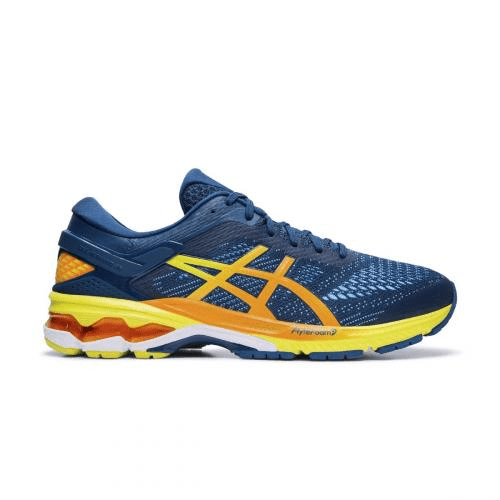 Brooks Adrenaline GTS 19
Praised as an excellent shoe for overpronators, the Brooks Adrenaline GTS 19 provides exceptional flat arch support. Its holistic GuideRails support system provides responsive cushioning with increased flexibility. It is described as being well cushioned and having excellent stability.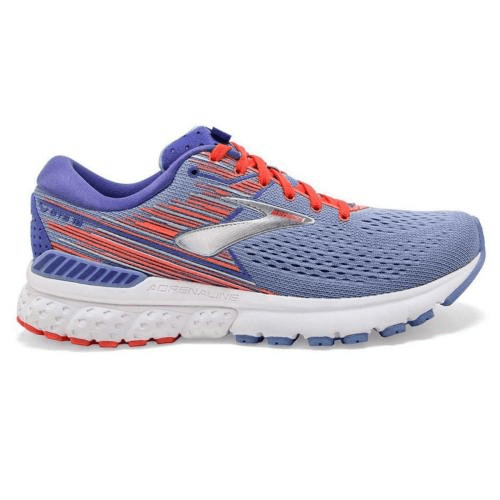 New Balance 860
The New Balance 860 v9 ticks all the right boxes when it comes to achieving a comfortable run. The 2 layered TruFuse midsole provides sustained cushioning with every stride while the medial post controls pronation. This shoe has, overall,

been described as incredibly comfortable, supportive and highly cushioned.

The Best Running Shoes for High Arches
If you have high arches, you are known as an underpronator. This means that there is a great transmission of shock through your lower leg because your outer heel hits the ground at an increased angle. The foot, therefore, does not roll inward enough. This puts increased stress on the ankle, causing the ankle to roll inward, which often leads to knee injuries due to misalignment issues.
Most people are often born with high arches due to genetic factors. However, as with overpronation, there are a few external environmental factors that could contribute to underpronation over time. For example, poor form when working out can cause certain muscles to overcompensate leading to misalignment of the body. Additionally, old injuries may also cause weakness in the ankles leading to excess weight being placed on the outside of the foot.
As with any condition, it is best to receive a professional opinion from your local shoe specialist. However, if your old running shoes appear to show excessive wear on the outer edge of the soles, then you likely fall into the category of underpronation.
Asics Gel Venture 6
The Asics Gel Venture 6 employs a rearfoot gel technology system. This enables the shoe to dissipate shock during impact. This allows a smoother transition to midstance. Another key feature of this product is that it comes with a
removable sockliner to accommodate a medical orthotic (a foot brace to support the foot).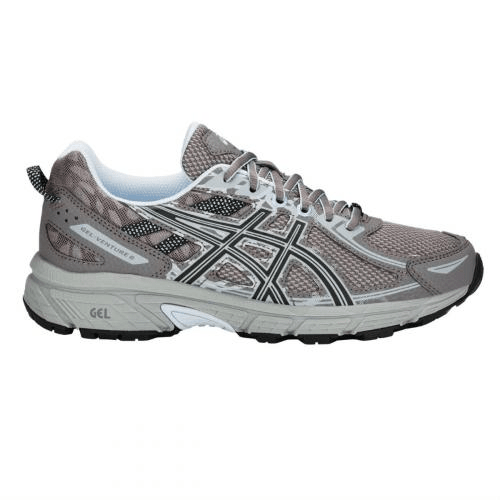 Adidas Ultra Boost
The Adidas Ultra Boost is an exceptional choice for underpronators. Not only is it a beautiful shoe, but also provides a number of advantages for avid runners. It employs a torsion system between the heel and forefoot which provides excellent stability. The other selling point of the Adidas Ultra Boost is the incredible fit provided by the Prime Knit upper that adapts to the shape of your foot while you run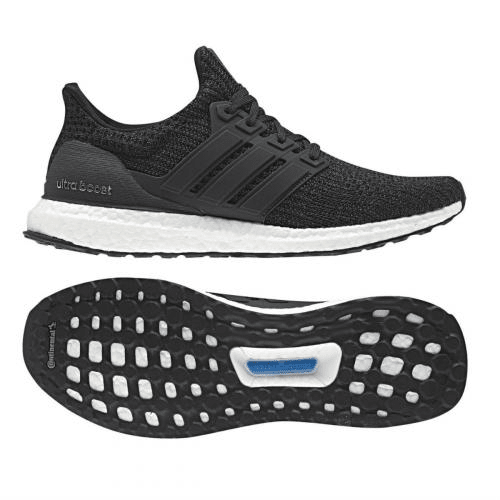 New Balance Fresh Foam 1080 v9
Another prominent forerunner for underpronators, the New Balance Fresh Foam 1080 v9 boastsa number of features for runners suffering from knee problems. It comeswith an ortholite insole, as well as cushioning foam for superior cushioning and support. Other features include a double jacquard upper and data-driven midsole and outsole design.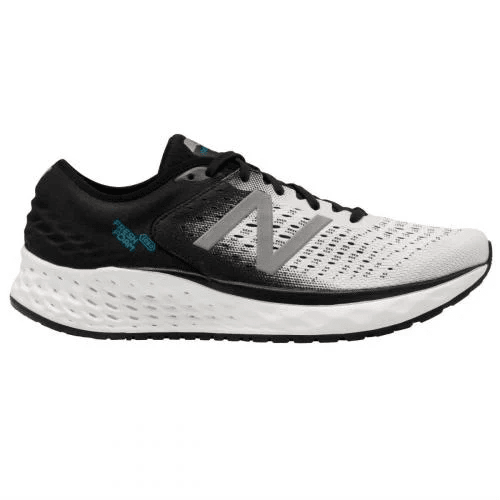 The Best Running Shoes for Neutral Feet
If your foot lands on the outside of the heel and rolls inward to absorb shock, you may require a neutral shoe built for overall stability and comfort. This is because you are probably experiencing knee problems and discomfort due to other factors other than the shape of your foot. These include irritation of the soft tissues within your knee lining, torn cartilage, or strained tendons.
After a quick look at your old running shoes you may be able to determine whether you have neutral feet. There shouldn't appear to be any excessive wear on the inner or outer parts of the sole.

New Balance 880 v9
The New Balance 880 v9 provides incredible comfort for runners with neutral feet. When suffering from knee issues while running, it is best to find a shoe thatgives your foot the support it needs to avoid any further injuries. The

New Balance 880 v9 doesn't only provide this support, but also incorporates a dual foam midsole for exceptional cushioning, responsiveness and durability.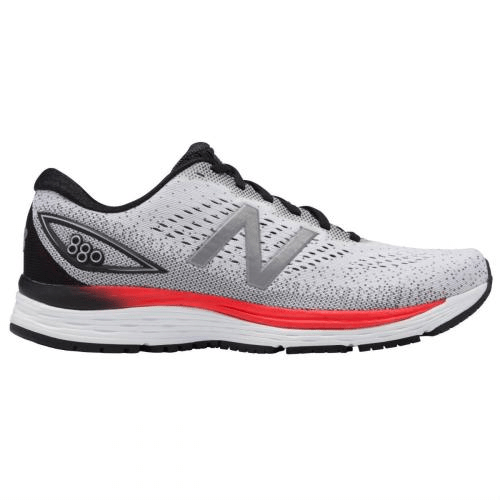 Asics Gel Nimbus 21
The Asics Gel Nimbus 21 provides excellent support on a variety of surfaces - making it a great choice if you're a runner that craves varied surroundings. Knee issues will be a thing of the past with the incredible cushioning provided by

this shoe. Furthermore, the Asics Gel Nimbus is described as lightweight, boasting a well constructed upper - making it a great choice for a stable, yet comfortable run.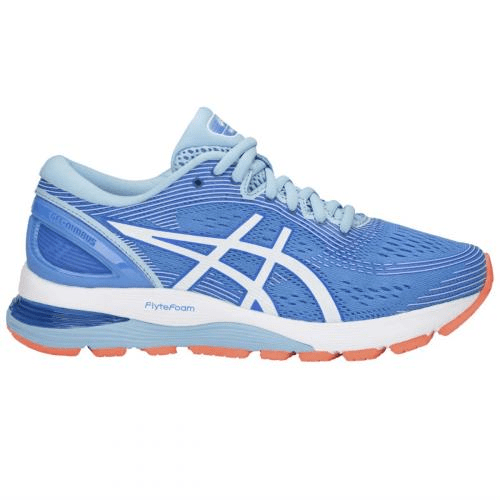 General Guidelines to Follow when Purchasing Running Shoes:
Choosing the best running shoes for bad knees can make all the difference to your running pleasure. However, there are a few additional guidelines to follow when heading out to the store to make a purchase:
Measure both feet at the store.
When fitting the shoe, ensure you wear the same sock as you would when running.
Schedule your shopping for when your feet are at their largest - usually at the end of the day.
Avoid choosing shoes that are too tight, hoping that they will stretch over time.
Final Thoughts
Finding the best running shoes for bad knees can be a game-changer when you're battling with pain and discomfort while running. Knee pain can inevitably force you to reduce training days, duration and lead to poor running form. It is also important to keep in mind that knee pain isn't always the same for everyone. Keep the above tips in mind, chat to your local shoe specialist as well as your doctor to find a shoe that will enable you to run happily, comfortably and injury free without your knees getting the best of you.